---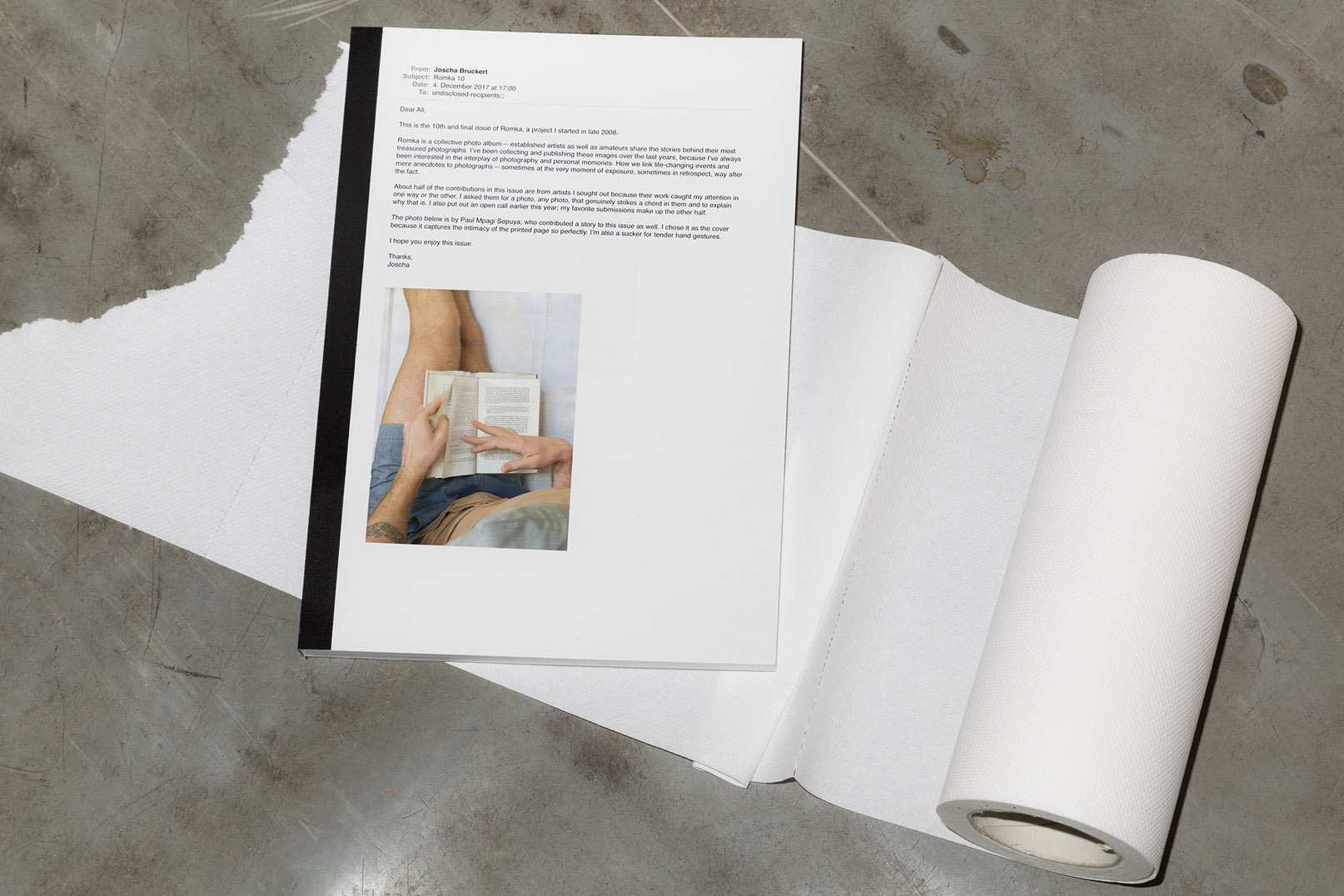 Romka was a collective photo album in form of a magazine.
The purpose of the project was to cultivate a space in which established artists and amateurs alike could share the stories behind their most treasured photographs, showcasing anything from conceptual works to snapshots and family heirlooms.
The magazine merged contributors across ages, continents, and cultural backgrounds. It also blended images from very different approaches to photography: as a medium for artistic expression, as a technical utility, and everything in between.
Romka started out as a free online magazine in 2008 and made its way into print two years later, with a print run of one thousand copies. The magazine was distributed through direct sales as well as independent bookstores primarily in Europe, with a few locations in the US and Asia.
The project ended when the tenth and final issue came out in 2017. Physical copies of the magazine are no longer available to order. You can access most contributions in the online archive or through the list of contributors.
Thank you for the support over the years! :)
---
© 2017 Joscha Bruckert